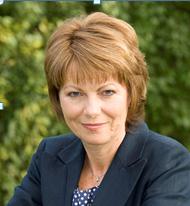 Your chance to keep up with County Council news in your area and to voice your views and concerns to your councillor.
This page aims to provide a summary of news from North Yorkshire County Council (NYCC) that is relevant to the Thornton Le Dale area. The links below will take you to newsletters regarding County Matters, from our local representative County Councillor: Janet Sanderson. 
Janet has prepared a some videos for Thornton Le Dale
There is also more information on the Thornton Dale Forum Page  

Contact details:
Janet Sanderson
Cllr.Janet.Sanderson@northyorks.gov.uk
Walnut Cottage
Priestmans Lane
Thornton Dale
01751 474516
For full details of NYCC matters please go to http://www.northyorks.gov.uk
Click on the boxes below to download the newsletters.