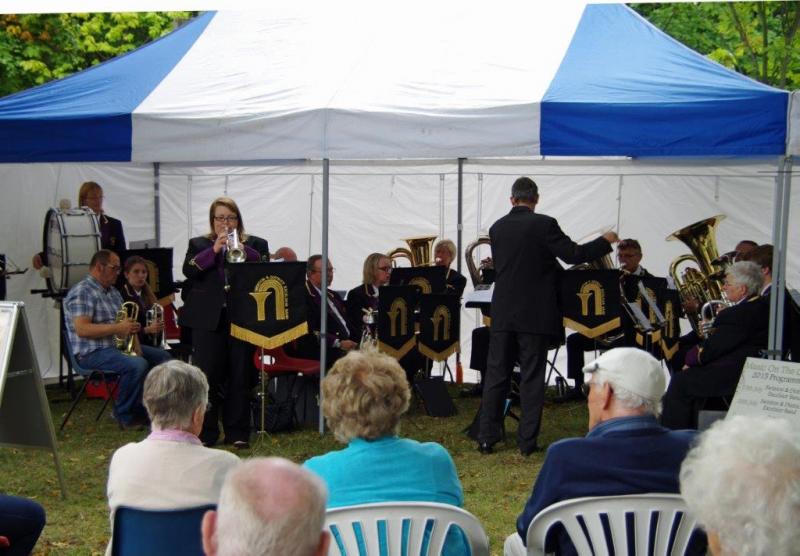 Summer Band Concerts - Sundays 2 to 4 pm
We are sorry to announce that there will be no concerts in 2021 due to the Covid-19 Pandemic.
Prior to the Covid-19 Pandemic, we have hosted a selection of excellent Silver//Brass Bands and other bands during the summer.
Watch this space for further information
During the concerts, seating is available on the green - why not enjoy the music whilst strolling around, having something to eat, having a drink or ice cream? A great atmosphere and a lovely afternoon for all. 
Can you spare some time to help setting up and taking down the tent and chairs for the concerts? If so please contact Jonathan at Warrington Guest House. 01751 475028.
PRS for Music licences the use of copyright music across the UK, giving businesses and organisations the legal permission they need to play the music they want.
These licences ensure that music publishers, songwriters and composers are fairly rewarded with royalties so they can keep making music - and mean that we're able to support music at events like this.
For more information about PRS for Music or music licensing, visit www.prsformusic.com or call 0800 068 4828