Wednesday 3 August 2022 - Click here for details
2022 will be the 103nd Annual Thornton le Dale Show which attracts visitors from far and near. The Show has a full day's programme and continues well into the evening, with a packed programme to suit all ages and interests. There is ample free car parking. See the photographs at the bottom of this page from previous shows and you can click on the link to see the schedule, when it is available.
To contact the show organisers please send an email to show@thorntonledale.com or call the show 01751 476500
The 2019 attractions included: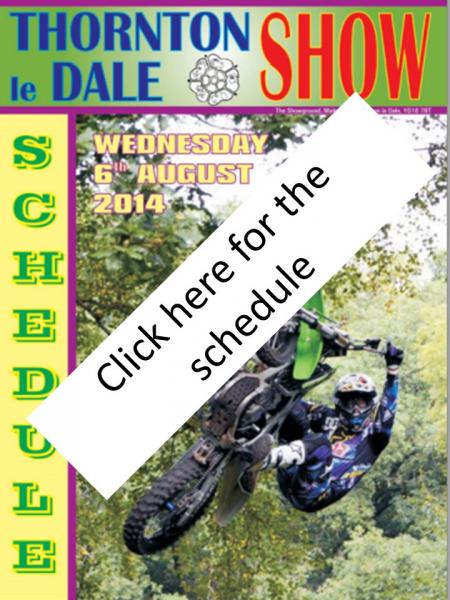 Show tents with handicraft, vegetable, produce and flowers
Farm Animals
Companion Animals
Music
Fancy Dress on Foot
Side shows including Uncle Mal's Crazy World Of Magic
Vintage Tractors
Horses including 

Non-Affiliated Show Jumping

Heavy Horses, 

Decorated Horses & Driving Classes

Companion Dog Show
Working Terrier & Lurcher Show
Atkinson Action Horses
Terrier racing
Jamie Squibb(Freestyle MotoCross Stunt Show)
James McKay – Falconry
Joseph Peace - Fire Stunts
Elaine Hill - Sheepdogs & Geese
Ryan Kay Gun Dogs
This is just a taster of what you will see on the day!