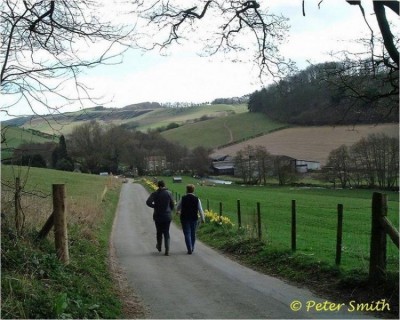 Why not download our free Walks Booket? Thornton-le-Dale is sometimes regarded as a pleasant stop-over, where everything is focused within the village centre. What is not so well known is that village is surrounded by beautiful countryside that is easily accessible within a few minutes' walk.
We have prepared a selection of our favourite walks for you to download and to give you a flavour of the sights that you will enjoy, there are photographs of the views from each walk.
The walks range from a few minutes around the village centre, to two or three hours with maps and directions. There is something for everyone, including walks suitable for all abilities.
It is possible to mix and match the walks according to your personal taste, allowing you to enjoy the village and refreshments en route.
Pleasant walking!