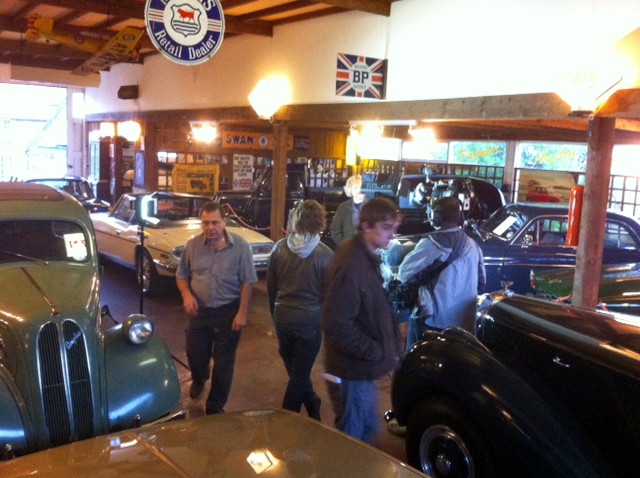 Thornton le Dale is home to a collection of Classic & Vintage Cars, in this unique museum, owned by D.T.Mathewson and open to the public. There are also vehicles available for sale from the forecourt and via auctions held in the village hall.
The Museum is run by a family of enthusiasts, for enthusiasts and specialises in vehicles dating from 1918 through to 1976,  a period which many visitors will be able to remember. Why not have a nostalgic time looking at the vehicles of yesteryear? We are open every day:
Monday - Friday: 9.30 - 4.30

Saturday: 9.30 - 4.00

Sunday: 11.00 - 4.00

Price of admission: Adults £2.00

,

Children

Free

 
The museum has over 40 cars and commercial vehicles and 30 motorbike's, along with an admirable collection of memorabilia including engines, signs, cycles, vintage pumps and many more interesting items.
Many of the vintage cars and motorcycles in the museum have been lovingly restored and brought back into full working order. This is done within the museums workshop and when under way visitors can call at the viewing area and see just how it's done. The restoration of vehicles is not just limited to the museum exhibits.
If you are impressed by what you see and have a vehicle you would like restoring why not talk to us, we'll do our very best to help you. We also have vehicles for sale and regular auctions in Thornton Le Dale village hall.
Click here to see more details - the Museum website
Some of your group not interested in motor cars? Why not do different things whist in the village? There are shops, restuarants, walks and cycle routes.