Guides, Brownies and Rainbows
Thornton Dale has active an Rainbow pack which is for 5-7yr old girls, a thriving Brownie pack for 7-10yr old girls and an established Guide Unit for 10-14yr old girls.
The units meet on a weekly basis throughout term time and follow an engaging, fun and varied programme. Keep an eye on this page for an example of some of the things we have done!
For further information please send an email using the form below.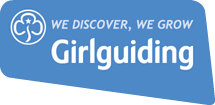 Business name:
Guides, Brownies and Rainbows
Contact person:
Sophie Charles
Address:
Thornton le Dale


Phone: Use contact form
Website:
http://www.girlguiding.org.uk
Email: