Tea Cosy Tea Room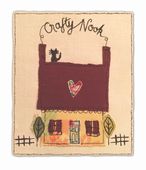 CLOSED UNTIL AUGUST 9TH OTHERWISE...
TUESDAYS, WEDNESDAYS AND THURSDAYS ONLY 10AM TO 4PM
Caroline and friends welcome you to our very cosy tea and coffee rooms (and garden)
We are a small but perfectly placed spot to take a break on your walk and we have a few spaces for cars too. The cottage is also my home and the tea room kitchen is also my kitchen...there is plenty of laughter and chatter and we have become a popular resting point for locals on their dog walks...there is a real sense of community in my kitchen! We serve a variety of proper teas and freshly ground filter coffees, Espressos, Cappuccinos, Lattes and Flats.  All of our cakes are made here in the tea room kitchens and we also have homemade gluten free options   We make wonderful soups (often with our own garden ingredients), hot sandwiches, savoury scones, luscious cakes and local ice creams...keep walking...you are nearly there..we hope to see you soon.
We are located in the superb Ellerburn Valley, which is near to Thornton le Dale on a quiet lane leading to the hamlet of Ellerburn and then on into Dalby Forest. If you wish to walk from Thornton Le Dale it is approximately one mile to our cosy cottage and you may follow any of the walks on this site that include Ellerburn or Dalby Forest and Centre. Cosy Nook is located just a little past St. Hilda's Church in Ellerburn and a warm welcome awaits you. Click here for a (free) download of walks - Ellerburn Valley is on Walk 4 (Green Walk) and we are at the half way point.
Until then...
Happy Days to all
Caroline
Call 01751 477198 for any more information or send us an email using the form below.
Business name:
Tea Cosy Tea Room
Contact person:
Caroline Winskill
Address:
Cosy Nook Ellerburn
PICKERING
YO18 7LL
Phone: 01751477198
Website:
http://visitthorntonledale.co.uk
Email: