St John's Church Allerston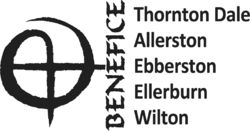 Welcome to St John's Church.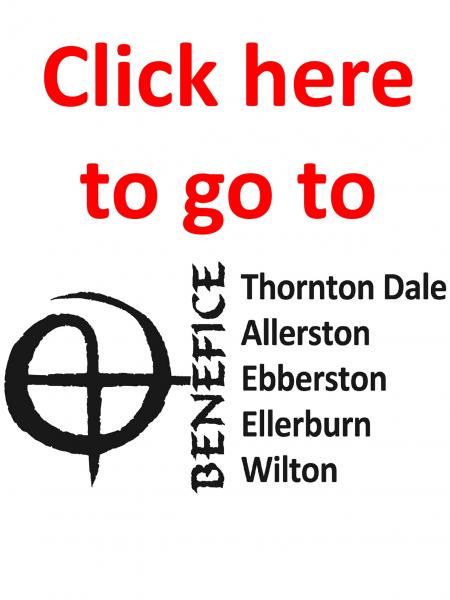 You will find the Church which is a grade 2* listed building, located just off the A170 in the delightful village of Allerston. The Church is part of the Benefice of Thornton le Dale. Click on the logo on the right of this page, to go to the Benefice page.
Our services are:
1st Sunday each month Chapel
2nd Sunday each month Evensong
3rd Sunday each month Chapel
4th Sunday each month Holy Communion

We would be delighted if you could join us and we are very happy to welcome vsitors. If you would like any help or information, you can contact us via email or telephone. Please scroll down this page for details and an enquiry form (below the photographs).
Are you thinking of getting Married or having a Service of Thanksgiving for the Gift of a Child? If so please go to the Benefice Page for more information.
The building was constructed in the 14th century, with a 15th century Font and the Tower is early 15th century. The Ogee shaped door head occurs both over the Priest's door at the East-end, South-end, and the entrance door to the tower. This suggests one continuous style and therefore with date between 1300 and 1450. Similar to other churches in the area, the builders made good use of stone that was available. Consequently there are some decorated pieces in the walls possibly taken from a Roman building on or near the same site. The Church was restored in 1882. If you would like to read more about the history of St John's Church please click here or us the download link below.
We look forward to seeing you.
Files to download
Business name:
St John's Church Allerston
Contact person:
Vivienne Hughes
Address:
Church Lane
Allerston
YO18 7PG
Phone: 01723 859157
Email: